Is your therapy marketing effective?
Marketing any type of therapy practice is very different from most other businesses for several reasons. Firstly, therapy marketing is about selling you and what you do. Some people believe that it is unethical to sell yourself. However, nothing could be further from the truth. If your therapy practice is to succeed at helping your clients, they have got to respect and have faith in you. So selling yourself is at the very core of the success of your therapy practice.
Being a great therapist is not enough. You need to let people know!
[linebreak style="53.png"]
The power of marketing in your hands
The greatest tool you have for success, financial freedom and all the benefits this can bring to you and your family, is the power to be an outstanding marketer and create a queue of new clients beating a path to your door.
When we start our practice, most of us are understandably focused, almost totally, on our therapy. We tend to assume that if we are a great therapist, success will follow.
Nothing could be further from the truth.
Even if you are a wonderfully skilled therapist, your success depends totally on your ability to communicate to potential clients, convert them to actual clients and build a long-term relationship with that client.
In other words, it is your ability to market yourself successfully that will determine the level of success you enjoy.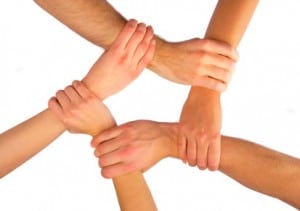 The most important thing to learn is
There is one factor, above all others, that is absolutely critical for your success and without it, your practice is doomed to failure. That is your mindset. So, to get the ball rolling I want to ask you a question and I want you to write down your answer. It will be vitally important later.
Here is the question.
What is the purpose of your therapy practice?
It is important to know the answer to this question as it defines how your marketing strategy will develop in the future.
Marketing on a shoestring is the way forward
The sort of things we would suggest would not be expensive media campaigns. We understand that most therapists need to do marketing on a shoestring. So we focus on things that you can do cheaply and easily, using your own manpower with maybe some help from family and friends.
First of all you have to understand the Five Golden Rules of Therapy Marketing. Where you can learn about how the purpose of your business can have a profound effect on your therapy marketing.
[linebreak style="53.png"]
Give your website the edge right now!"
There is at the moment a very rapid and extremely effective way of giving your website the edge over your competition. That is through the use of video. I know it's expensive, difficult to do and takes a lot of time. But what if it wasn't??? Take a look at our website video page were we can do it all for you and at a price you just wont believe… But it will engage your customers and increase your conversions drastically.
[linebreak style="53.png"]
Can I really do it? Yes of course, it's as easy as 1-2-3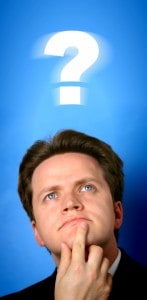 Therapy marketing is more than just putting an ad in the Yellow Pages, delivering leaflets through doors, ads in local papers and keeping your fingers crossed. Therapy marketing is about taking proactive action to ensure that you get enough clients to meet your financial requirements.
You can be the best therapist in the land, but if nobody knows about you, how can you meet whatever the purpose of your therapy practice is, that you defined earlier? At Therapy Marketing, we understand the market and the business and this means we can give you what you need to make your therapy practice a success.
This is not just selling you a website and then letting you get on with it. We have a team of inventive thinkers that come up with variations of ideas that we have already used and know to be successful. This means you are not wasting your hard earned money trying things that do not perform.