Rule 3. Use Multiple Pillars to Support your therapy practice
If you want to really maximise your potential for success and rise above the mass of average therapy practice, it is essential that you test and implement multiple pillars of marketing. However most therapy practices that we have come across generally rely on very few revenue streams. Even if the revenue stream is working well, things change. What was traditionally a good source of clients can very quickly leave the unprepared very vulnerable.
When you rely too heavily one one particular source of clients you tend to get yo-yo type business i.e. good level of clients at some periods and dead quiet at others due to seasonal variations.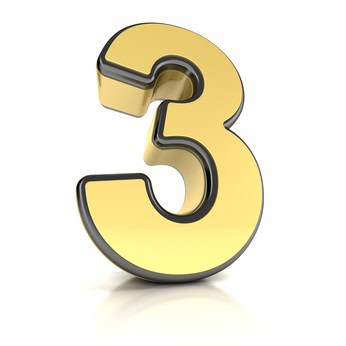 You should think of your practice in terms of the Parthenon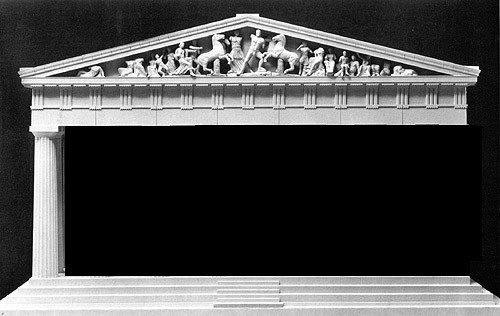 Mostly therapists and therapy practices use just one or two forms of marketing to support their business. This is known as the 'diving board' system of marketing and looks like this. Each pillar represents one method of marketing; i.e. Yellow Pages or local paper advertising.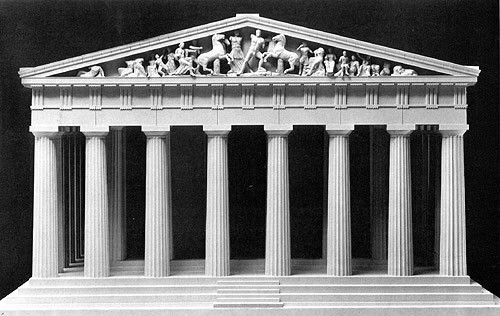 Instead, you want the marketing strategy for your therapy practice to look like this, where it is strongly supported by multiple marketing approaches. This gives your therapy practice a more steady flow of clients. The whole purpose of Therapy Marketing is to give you the knowledge and skills to turn your therapy practice into a multiple marketing profit generating machine.
[linebreak style="53.png"]
A truly successful and thriving practice will use multiple marketing methods. No matter how good a source of clients one method is, you can not rely on it because should it fail then all of a sudden your source of new clients will dry up and you will be left desperately searching for a new source. When you spread your marketing around it reduces the risk of dry periods with only a few new clients coming along. We recommend at least 15 different pillars of marketing – hence the Parthenon analogy.
[linebreak style="53.png"]
Some of the most useful ways to market your practice
It does need time
There is no getting away from it to be an effective therapist part of the business is spending time on your marketing. At the beginning you should be spending all your "empty" therapy slots doing your marketing. As time goes by and you get a steady stream of clients two hours a week should be enough.
Website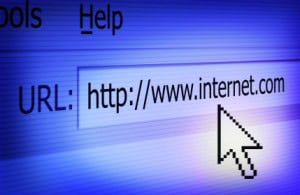 This is probably the largest source of clients these days. A properly designed and optimised for the search engines can bring in a steady source of clients and the best thing is that apart from the initial cost it will produce year on year with just a little input from you. Key things for an effective website. Good quality content that engages the potential client. Regular fresh content on a variety of topics. Clean fresh look and easy to navigate. Content that is about the clients problems.
Email
Email is useful to keep in contact with existing clients and to attract clients to your business. Part of the website's role should be to capture email addresses from visitors. To be able to send them irresistible offers and make potential clients into paying clients. Guess what it's free as well.
Offers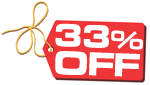 By the creative use of special offers you can create a great source of regular clients. You may have to give some discounts on your session price, however, as the the techniques is free to do you are saving on your marketing costs. It is a case of swings and roundabouts. With one client we worked with this method brought in 1800 clients over 3 years from local businesses.
Articles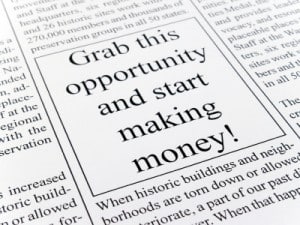 By regularly writing articles and publishing them on your website you are creating good quality, unique and fresh content.
But more than that you are spreading your net wider and wider. Because the articles will cover lots of different aspects and viewpoints the search engines will be indexing them different to your website pages. The articles will not only increase your positioning on the search engines but they will also drive traffic to your website in their own right.
Okay lets move on to the next golden rule – Rule 4. Testing , Testing and More Testing